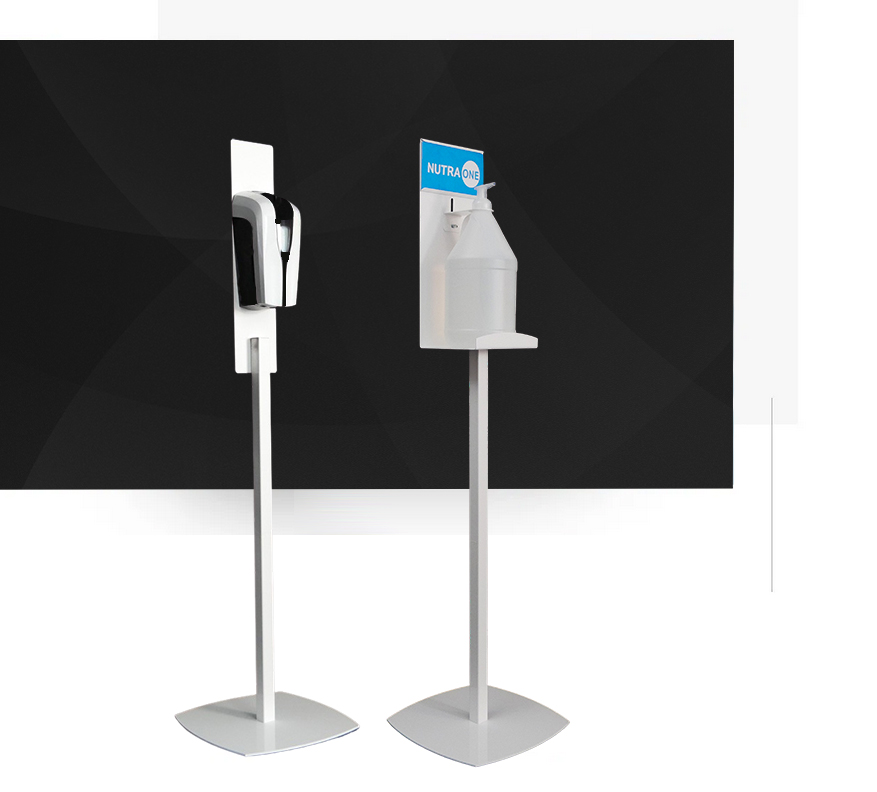 Make a good impression to your employees and customers with a great looking and stable hand sanitizer stand. In stock, fast and free shipping in Canada, fast shipping available worldwide too.

Alcohol free hand sanitizer
Our alcohol free hand sanitizer is the most efficient solution on the market. The foaming pump using only 0.132 ml per dose, this way a 3.78 litre bottle generate around 5 000 doses. Save on your sanitizing expense by using our products.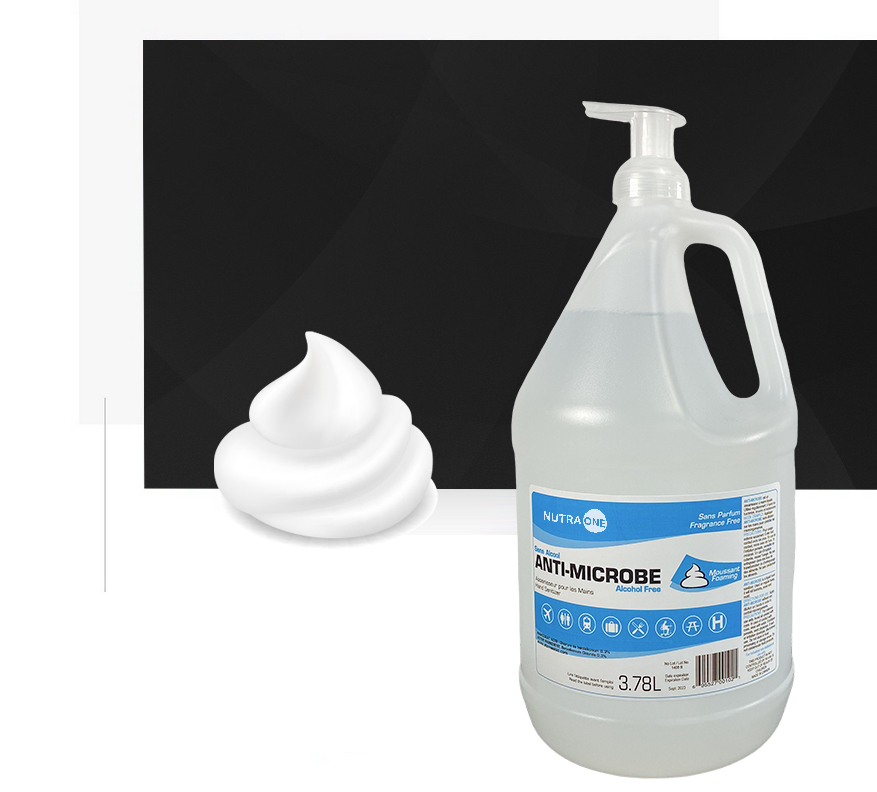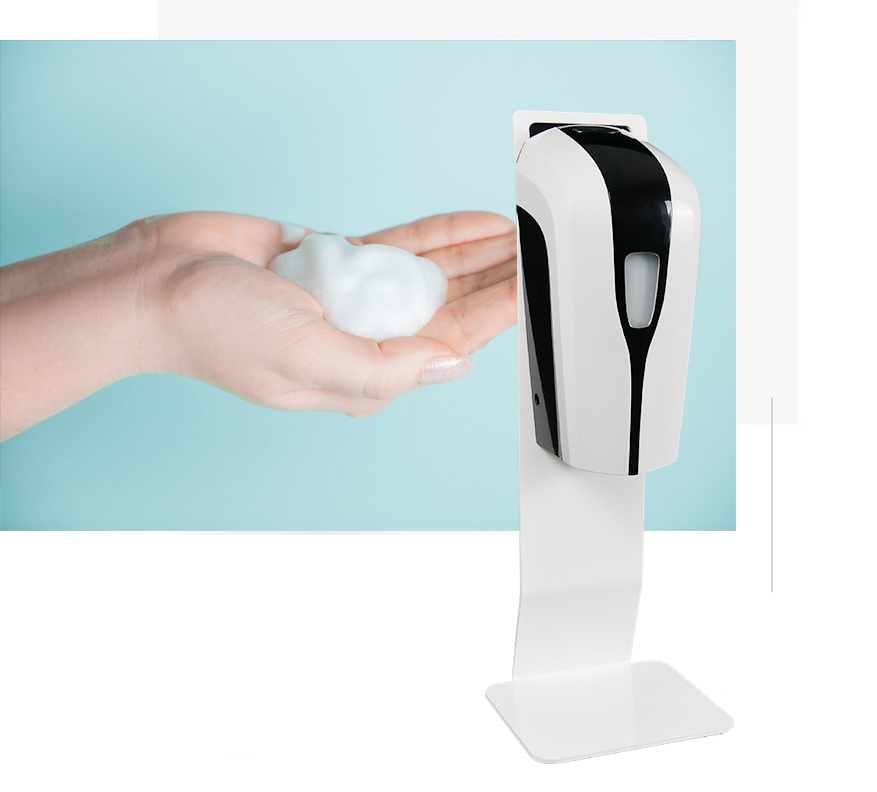 The perfect complement to our alcohol free hand sanitizer. 1600 doses per filling, no need to refill constantly. You can hang it on the wall or use it with our floor or counter stand.
Leave your name and email below along with what you are looking for in the message box. Or you can call us at: